Your First Appointment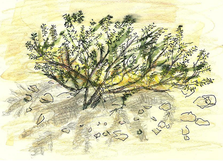 The first time we speak will probably be via telephone when you call me. At that time, I want to learn about the main reasons for which you are seeking treatment. If appropriate, we will then schedule an in-person meeting.

During our first session lasting 50 minutes, I will want to hear, in greater depth, the difficulties you are encountering in your life, as well as any ideas you may have put together regarding the origin and meaning of your struggles. We will both use this time to assess whether or not we make a good therapeutic pair. If so, at the end of this first meeting we will schedule another appointment. On average, I meet with a new patient another session or two in order that I feel equipped to make meaningful treatment recommendations.

Based on this initial assessment, I may recommend that we begin psychotherapy together. On occasion, before beginning therapy, I find it helpful to administer a short battery of psychological tests to further illuminate core dynamics that might be contributing to your struggles. Our meetings are completely private and confidential. My commitment to respecting and safeguarding your privacy is of utmost importance in maintaining a safe space for you to explore your feelings and thoughts, and is a pre-requisite for successful psychotherapy.
---